Getting Started Guide
Welcome!
Welcome to Quiz Daily! Congratulations on taking a step towards challenging yourself in the spirit of learning. If you're new here, this is a guide to help you navigate all that awaits.
When you arrive at the home page, you will see a list of topics across the top of the page. You can click on any of those topics to explore related quizzes. You can also simply scroll down on the home page to see some of our featured quizzes within each topic. We recommend starting with the one that catches your eye the most! There is no limit to how many quizzes you may play, and you may even re-play quizzes (though you won't receive points the second time around). 
The first time you head to www.quizdaily.com on a new device or browser, you will see a "Sign Up!" button in the upper right hand corner of the screen, like this:
Click to expand screenshot
Click "Sign Up!" and enter the email address you would like to use with your account. If you already have an account, please be sure you enter the same email address to ensure all of your hard work is tracked.
Once you have signed up or entered your email address, you can click on your little owl icon in the upper right corner of the page to access your account dashboard.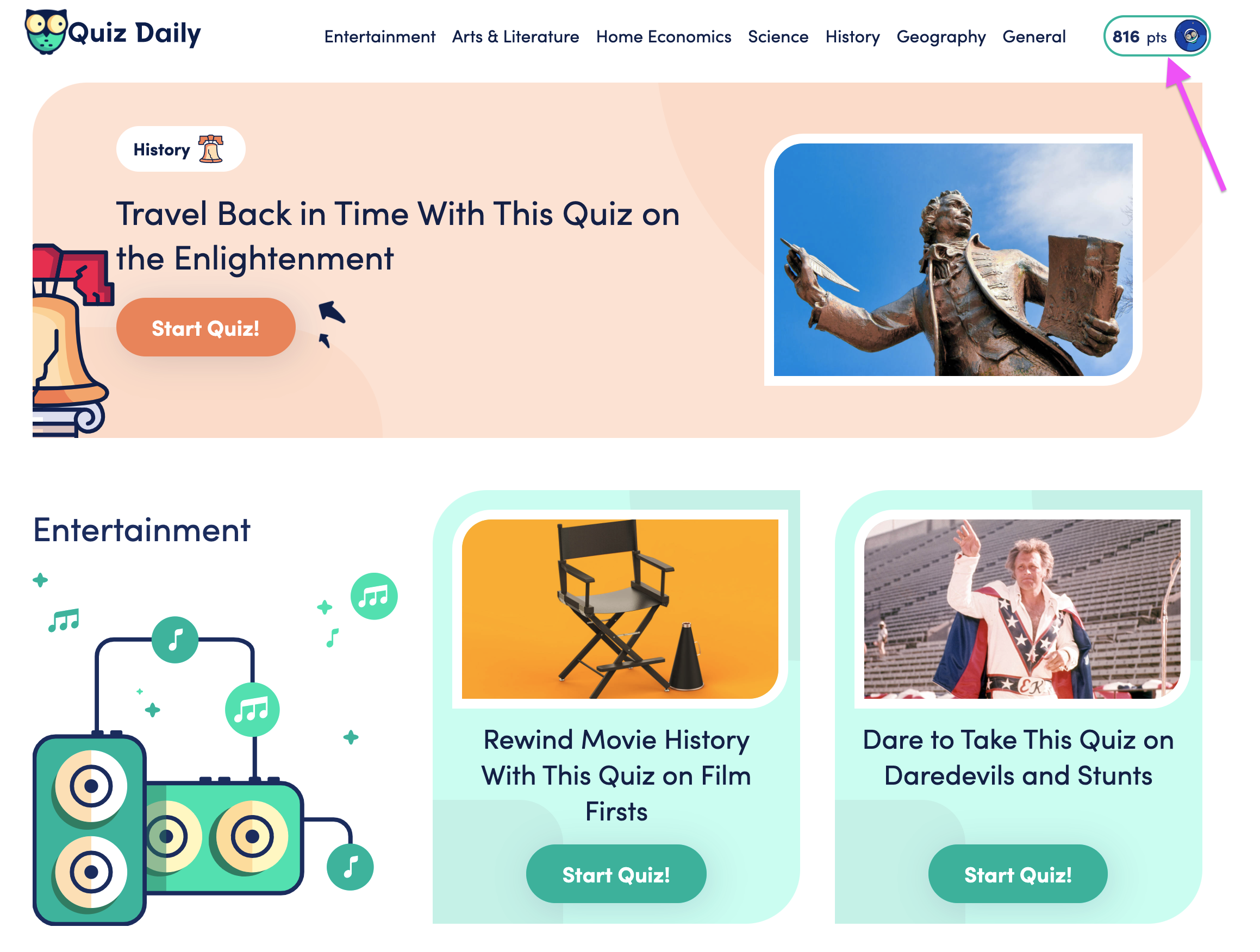 This is where you can see your overall rank compared to every single Quiz Daily player out there! You can also see your average score, and your fierce streak.

Below that, you'll see the "Daily Quizzes" section, where you can go back and play the daily quiz from any day you have missed in the past. Simply click on the navy "Play!" button! If you have already played that day's Daily Quiz, it will show "Played" in grey.

Finally, at the bottom of your dashboard, you can see your play history. You can see all of the quizzes you've played, when you played them, your score, and best streak. Finally, you'll know if you've played a quiz before (a replay) if it has the play button icon next to the quiz title, highlighted in the pink circle below.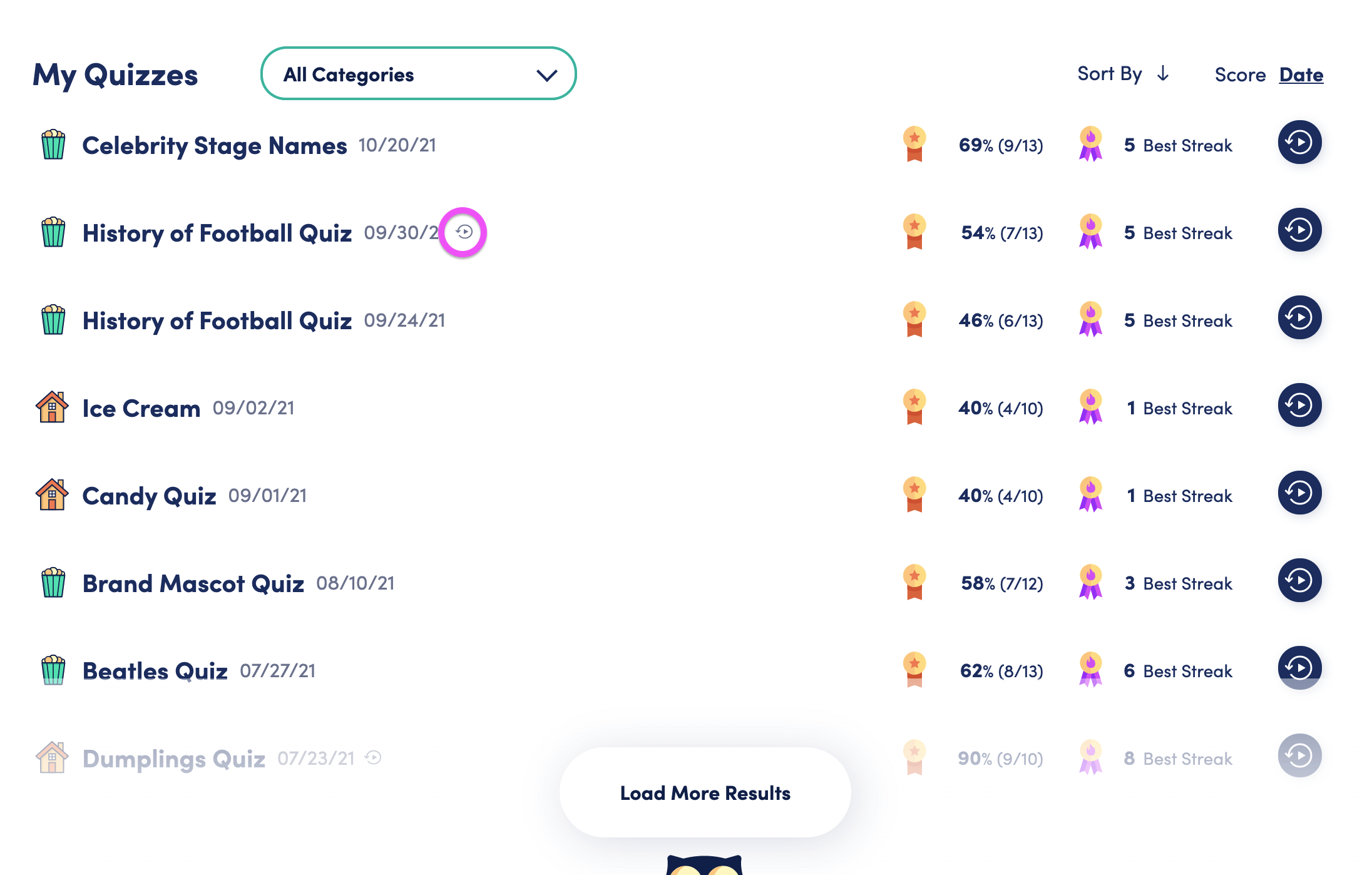 Other important tidbits:
You can adjust the frequency of emails and types of emails you receive in

your Preferences

. You can find this at the bottom of the website.
Need more help? Email us at support@quizdaily.com.
---
Did this article help you?